"Experience the simulation of 4 economic systems"
4 small games of 10 minutes for ...
What do we actually do in this game?
In concrete terms, the Money Game is 4 small games of about ten minutes (spread over ~2h) that allow us to simulate 4 economic systems, in order to observe their influence on individuals.
The common thread between the four games is the possibility of building houses. ?
The houses are symbolized by 4 walls, 4 playing cards of the same height. ♠️♥️♣️♦️
The rules are simple, but what emerges from them can become very complex.
Experience the Money Game too, come to one of our next events listed in the agenda.....
If there are no events coming soon near you, you can organize one using our starter kit.....
In the meantime, subscribe to facebook and newsletters so you don't miss our next events.
Subscribe to our newsletter
Témoignages de joueurs-euses
Flagrant to experience the sensations induced by the different monetary systems...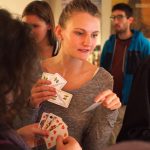 Camille
Because experimentation is worth more than any presentation. Besides, it was fun!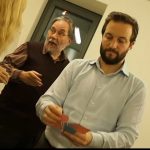 Laurent
Theory makes a difference, experience transforms.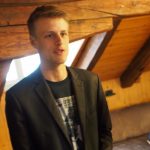 Michaël